15 Minute Cities
Velo-City: Where the World Learns How to Build Streets for Everyone
9:48 AM PDT on May 10, 2023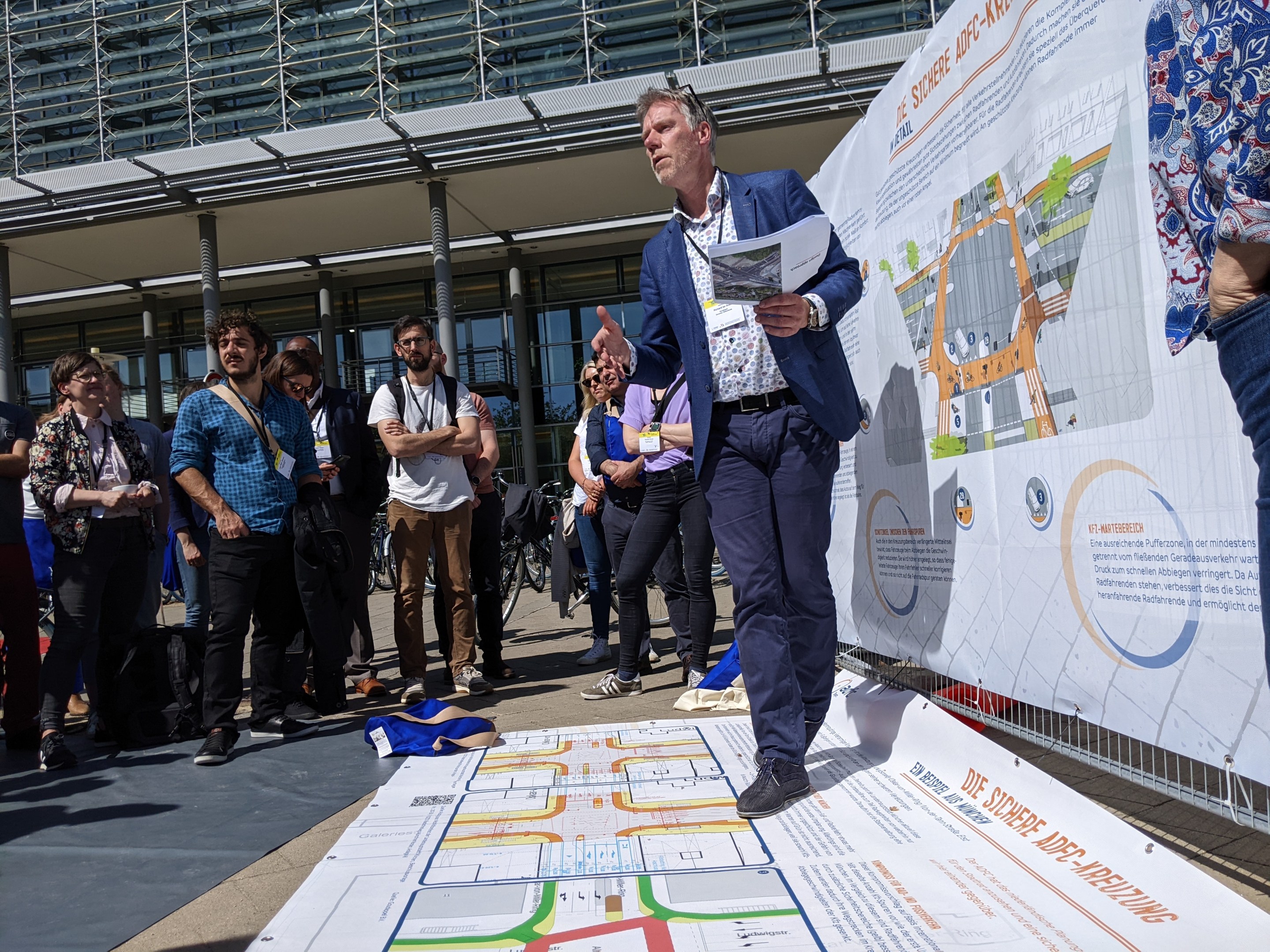 João Pedro Boechat, Director of Cycling Infrastructure for the city of Niteroi in Brazil, wasn't convinced that Dutch-style protected intersections are the safest design for cyclists, since it has right-turning motorists and people on bikes meeting at a 90-degree angle.
But getting convinced to think of streets in new ways is exactly why some 1,500 delegates and transportation experts are meeting this week in Leipzig, Germany at the Velo-City conference, where they can learn about best practices globally for building streets that are safe not only for cyclists, but for everyone. As Richard Ter Avest, a Dutch consultant, pointed out, "75 percent of deadly accidents happen at intersections." Conventional, non-protected intersections just don't work for safety. Dutch-style protected intersections, even if they seem counter-intuitive at first, clearly do.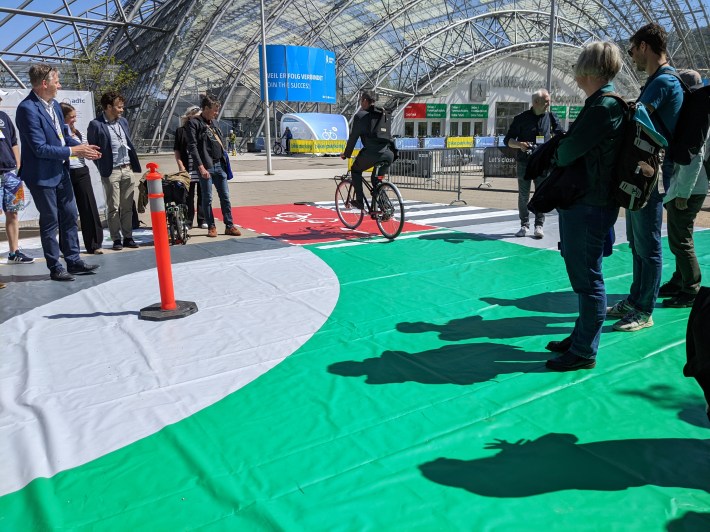 Ter Avest was speaking at a presentation outside the conference center that featured a portable mock-up of a protected intersection, as seen above. Skeptical transportation officials from Denmark to Montreal and Brazil watched as the design--and how it works--was explained.
Of course, the conference was much more holistic than just discussions about the minutia of turning angles and intersection designs. Officials from throughout the world talked about both federal and local policies to make cycling a safer, more integrated part of everyday life in their countries and cities.
The keynote speaker was Carlos Moreno of the Sorbonne University-IAE Paris, the originator of the concept of the "fifteen-minute city"--the idea that cities should be built in a way that residents can ride a bike or walk to do all their daily shopping and life activities at facilities built nearby. "We need to reshape cities, develop high-quality social life, break gentrification and have a humanistic quality of life," he told the packed audience during Tuesday's opening presentation. "We need to develop a new revolution, the revolution of proximity."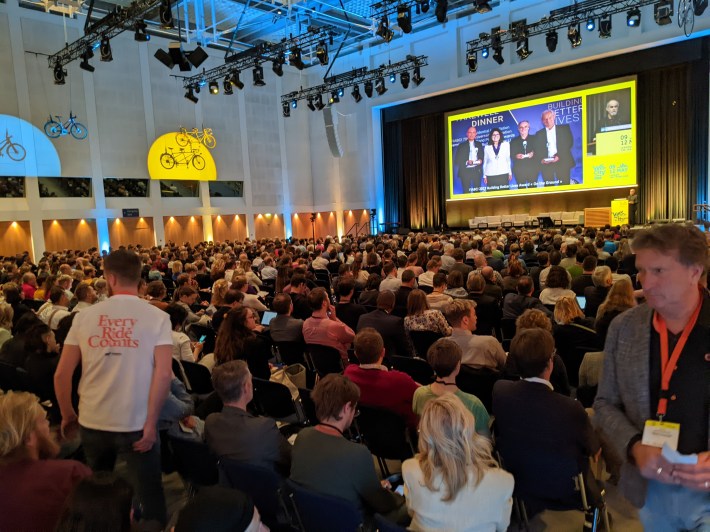 The week-long conference includes some sixty breakout sessions on various topics ranging from how to accommodate women in cycling and how to make sure people who are visually or audibly impaired can still get around safely by bike. At the "Women in Cycling" session, moderated by the European Cycling Federation's Jill Warren, participants tackled important questions about diversity and inclusivity to better understand the needs of women and other marginalized groups. In "The Rise of Cargo Bikes: A Game-Changer for European Cities," panelists described the various forms bicycles can take to help move cargo, packages, and families. Anna Holligan of the BBC and Ceri Woolsgrove of the European Cycling Federation talked about how modified cargo bikes can become everything from rolling broadcast studios to music venues. But, more typically, the discussion focused on how cargo or "box" bikes can replace motorized trucks for "the final leg of a delivery."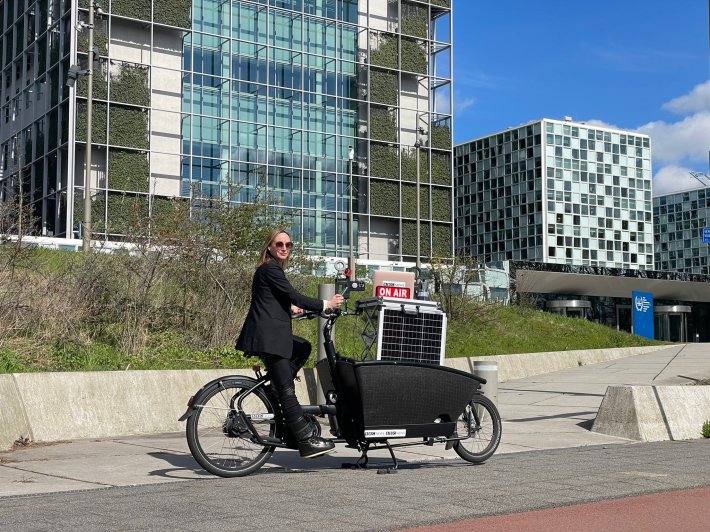 A presentation on the second day of the conference focused on how to make sure bike lanes accommodate visually impaired people. The Dutch Cycling Embassy's Margot Daris showed slides that included visual distortions to approximate how visually impaired people can see the world. One particular disease causes people to be unable to see clearly in the upper or lower quadrants of their vision--a strong argument for consistency in the use of color in designs, since they can lose track of bike lanes and markings that change from block to block or across intersections. "Use continuous paths and clear contrasts," said Daris, showing a picture of a red cycle path in the Netherlands where the red continues across the street to make sure everyone can tell where they're supposed to be. She also stressed the importance of having large bus-boarding islands with a channel for the bike lane so visually impaired bus riders don't find themselves standing on the bike path as they wait for their bus.
Such considerations don't cost much more money, explained the panelists, but good design for people with limits to their sight or hearing also, as it turns out, makes for safer streets for everyone.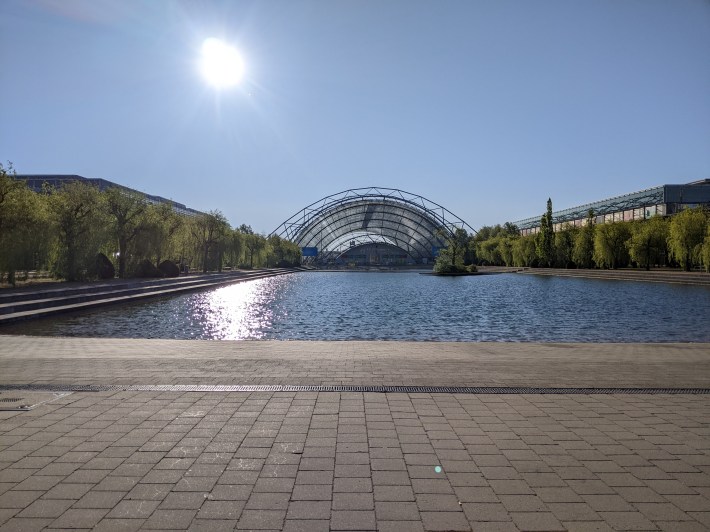 Boechat, the planner from Brazil, started to see the benefits of the Dutch intersection as he watched it in use. Ter Avest stressed the importance of the concrete island that forces drivers to slow down when turning and also improves sightlines so motorists and cyclists can see each other clearly and have time to respond.
And that's the point of the conference--to show people how some countries that have successfully made cycling an integral part of daily life accomplished their impressive mode-shifts and safety goals.
The conference continues through Friday.
Stay in touch
Sign up for our free newsletter