Downtown
SPUR Talk: Strategies for Post-COVID Downtowns
The world has changed. How must downtowns change with it?
4:39 PM PDT on June 22, 2023
Downtowns in New York, Los Angeles, and San Francisco are for office workers who commute in, work, have lunch, and head home, right?
Not anymore--at least not since COVID and the rise of work-from-home.
"The pandemic changed everything about how we live, work, and play," said Julie Stein, former Executive Director of the "New" New York Panel and incoming Executive Director of the Union Square Partnership, during a Thursday panel at SPUR about the future of downtowns. "Notably, it has changed how people work."
New York, Los Angeles, and San Francisco are all grappling with this new reality and what to do to support and nurture their downtowns. The challenges are immediate: tax revenue from office buildings and workers is a major part of what funds cities, with repercussions for neighborhoods well outside the downtown districts. "Midtown Manhattan and downtown is home to half of New York City's jobs and 80 percent of its office workers. The revenue from the office districts power spending on all infrastructure," said Stein. "Even if you don't work in Midtown or Downtown every New Yorker should care about what's going."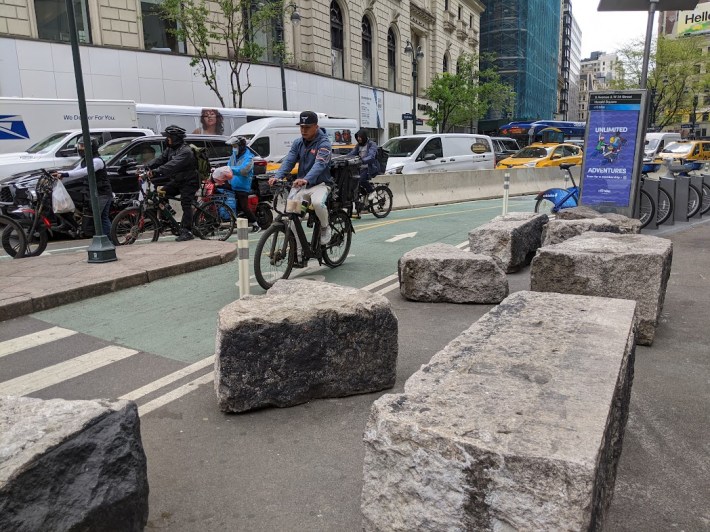 That, of course, holds true for San Francisco, which is grappling with similar issues. The answer is to help downtowns transition to different and multiple uses, said the panelists, by leveraging infrastructure, converting buildings to housing, and making them more inviting places to live.
Stein said that's why New York created a panel to create new plans for the office centers of Manhattan. "It seeks to not just recover, but to evolve," she said, adding that one of the main goals is to "...re-imagine the business districts as 24-hour, seven days a week destinations."
That means building more public spaces, making it easier to walk and bike around, and investing in more frequent subway service, especially outside of peak hours.
That's long term. In the short term, she said the city is giving a "shot in the arm" to these districts through public events.
Meanwhile, downtown Los Angeles is dealing with many of the same challenges. However, many of the strategies for dealing with a post-COVID world were in motion before the pandemic. "Downtown is just one percent of the city's land, but it accounts for 30 percent of new housing," said Nella McOsker with the Central City Association of Los Angeles and another of the SPUR panelists. And much more housing is on the way, with a goal of more than doubling the downtown population.
She said changes in policy let L.A. transform old manufacturing and office buildings. "Adaptive reuse enabled us to take old buildings and re-purpose them into restaurants and housing," she added. In the post-COVID world, "things are underway to do a version 2.0 of that, especially converting offices to housing."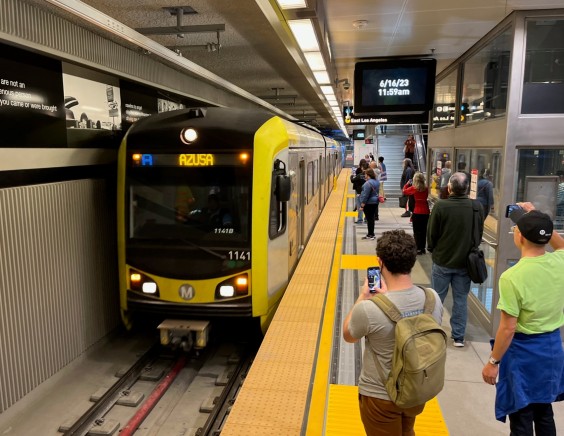 The city recently opened a new underground light-rail tunnel to link its transit lines and make it easier for downtown residents to get around. But that also started long before COVID.
But Los Angeles, like San Francisco, is grappling with serious "quality of life" issues in its downtown. "20 percent of the city's un-housed population is in downtown," she said, and it has "six times the crime rate of the rest of the city."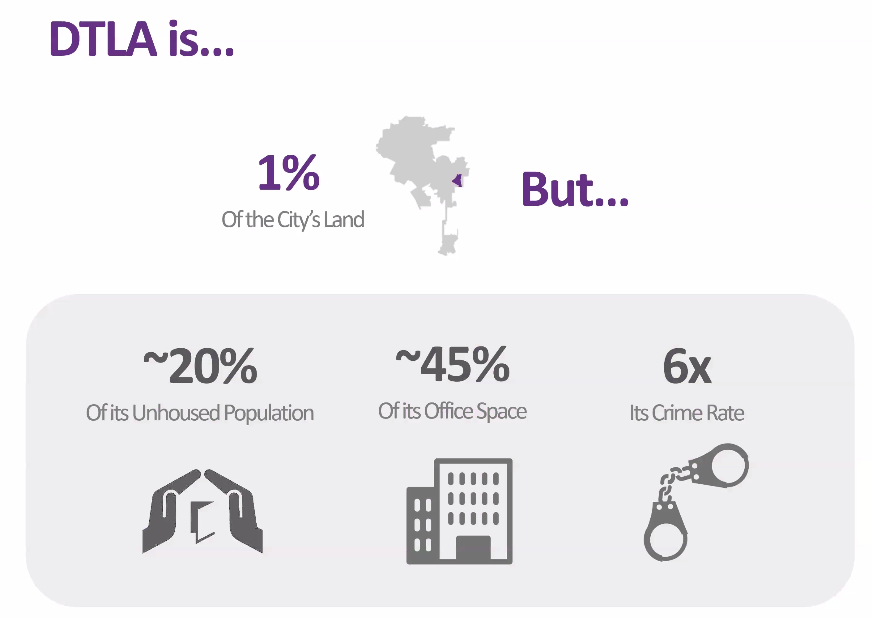 So what's the key to New York, Los Angeles, and San Francisco evolving new potentials for their downtowns? The panelists seemed to agree it takes a lot of hard choices about what can be funded and what can't. They agreed that changes will be incremental. But it's going to demand better social services, community ambassadors and policing, and transit investment. It also means working with small businesses.
That last one is key, they said, to helping address past inequities in downtown development. "Just streamlining the process to open a business" in downtown is important," said McOsker. "55 percent of small businesses in L.A. County are minority owned, so that already helps a tremendous amount."
"We think that there's a lot to be learned from other places that are grappling with similar challenges," said San Francisco's Shin-Pei Tsay, Global Cities and Sustainability Policy at Uber, who emceed the panel.
For more events like these, visit SPUR's events page.
Stay in touch
Sign up for our free newsletter