High-speed rail
California High Speed Rail's Plan for the Future
5:03 PM PDT on October 9, 2018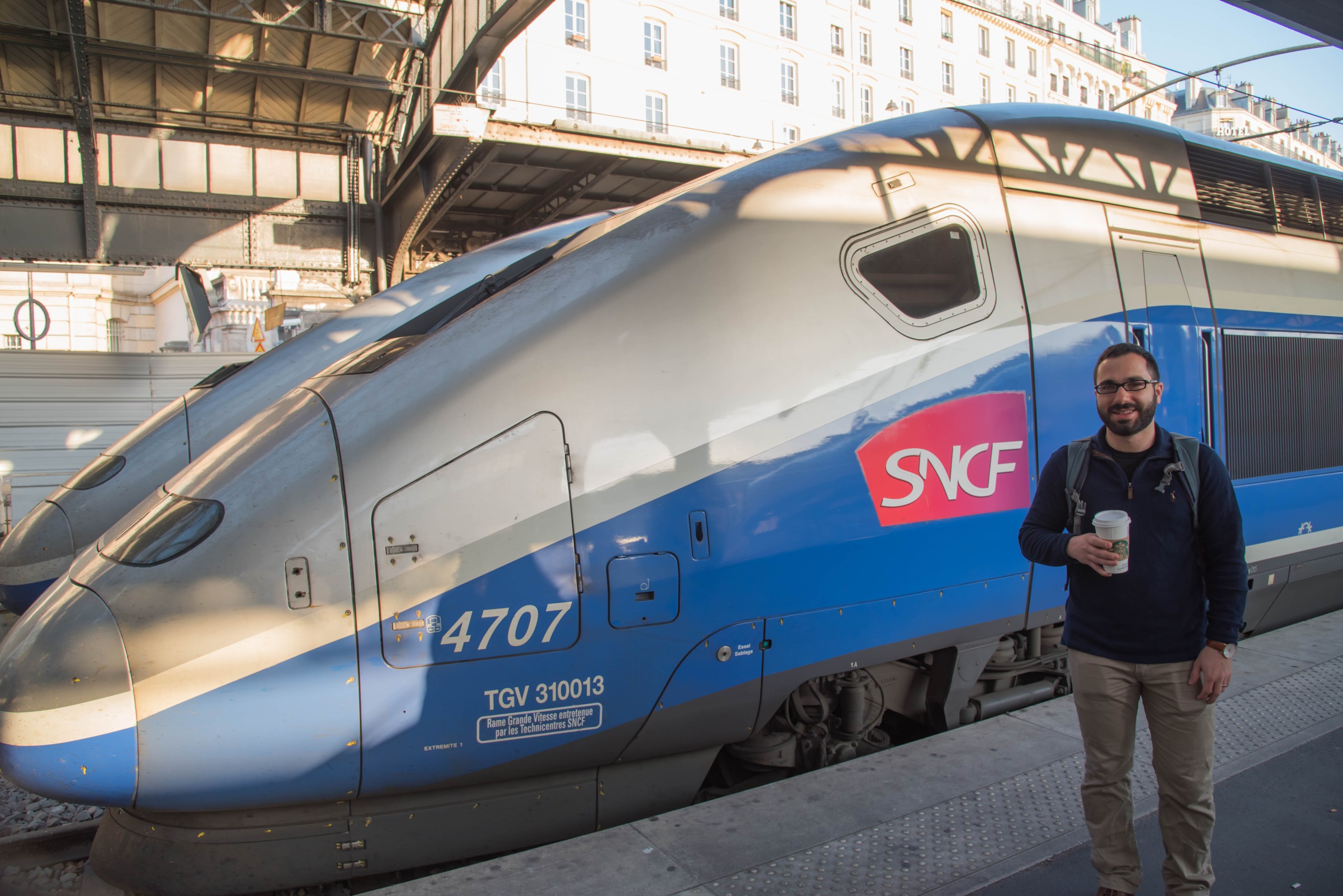 Note: GJEL Accident Attorneys regularly sponsors coverage on Streetsblog San Francisco and Streetsblog California. Unless noted in the story, GJEL Accident Attorneys is not consulted for the content or editorial direction of the sponsored content.
The California High-Speed Rail Authority is striving to get some kind of starter service -- from Silicon Valley to the San Joaquin Valley -- operational by 2029, and maybe even a service that connects with Amtrak's San Joaquins as early as 2026. The hope is that once a useful service is operational and heavily used, it will be easier to realize the completion of the entire project from Los Angeles to the Bay Area. This would follow the development pattern of BART or of the Los Angeles subway and LRT system, both of which were derided as failures during initial phases of their constructions. But once the first segments opened, and ridership started to grow, things changed. Now, of course, politicos fight to get extensions of these services to their cities.
Streetsblog sat down with Boris Lipkin, Northern California Regional Director for the California High-Speed Rail Authority, in downtown San Francisco, to ask what's next for the country's first and only true high-speed rail project--which will one day have trains zooming up and down the state at over 200 mph.
***
Streetsblog: Since we're sitting a block from the Salesforce Transit Center, I gotta ask--do the cracked beams at the Center shake confidence in our state's ability to build big projects?
Boris Lipkin:  That was managed by a separate agency, the Transbay Joint Power Authority, not the California High-Speed Rail Authority. Of course, we're very much interested in having that be the northern terminus of our system. It's unfortunate--after all the excitement of the opening of the terminal, to find the broken beams. But fortunately it was discovered and they are taking proactive actions. We have confidence in the engineers and that there will be a short-term and a permanent fix. It sounds like there's a path to getting it resolved.
SB: But does it give a black eye to all big projects?
BL: With any big construction project, things come up. What's important is we all take the lessons learned for our project. Obviously, something went wrong, but that's not a reason not to do something--it's a reason to do it better.
SB: Caltrain just released a statement saying it plans to triple ridership. How will high-speed rail (HSR) contribute to that?
BL: Caltrain is developing a business plan that will look to a long-range service vision. They've announced what an unconstrained corridor would look like. It's exciting for us and for them, since we've both committed that the corridor will have a blended system with Caltrain and HSR. As someone who uses the corridor daily and plans for our service on the corridor too, it's exciting to see the agency looking at this long-range vision.
SB: Have you ridden HSR in other countries? What's your favorite?
BL: Yes. I think my favorite is probably the Thalys--the train that runs between Paris and Belgium.
SB: How does it compare to flying?
BL: It's about the seamlessness of the travel. HSR, the European ones I've ridden, provide a smooth ride--you connect places that once seemed far apart in just a couple of hours, such as Paris to Brussels. Now people can do it as a commute, or a day trip. That seems crazy to us when you look at what it takes to get around California, but that's what these systems can bring. Also, in Europe and Asia, you see transit integration around the HSR lines. They serve the downtowns directly and then it's easy--you get on a tram, the regional rail, or you take the metro or the bus to get where you're going.
SB: Right, and the transfers are usually easy, timed, and on the same ticket even.
BL: You ride these systems and you're like, yeah, of course we should do this in California. We've already made and are making the local investments in transit. Look at the stations we're talking about for HSR in Northern California: Millbrae on Caltrain, Diridon in San Jose, Transbay in San Francisco. At each of these stations, you have different modes coming together, adding to a statewide system to really expand the reach so you can get to anywhere in the state.
SB: But that's got to be paid for. The 2018 business plan is up to $77.3 billion, up from $64 billion in 2016. Why? And will we have enough money to get a minimum operating segment so trains can start running?
BL: We call that the Valley to Valley line (Silicon Valley to the Central Valley). In the 2018 business plan, we did more accounting for risks coming down the line, we pushed out some of the dates. But with a project this big, you push a completion date by a year, and that's measured in the billions.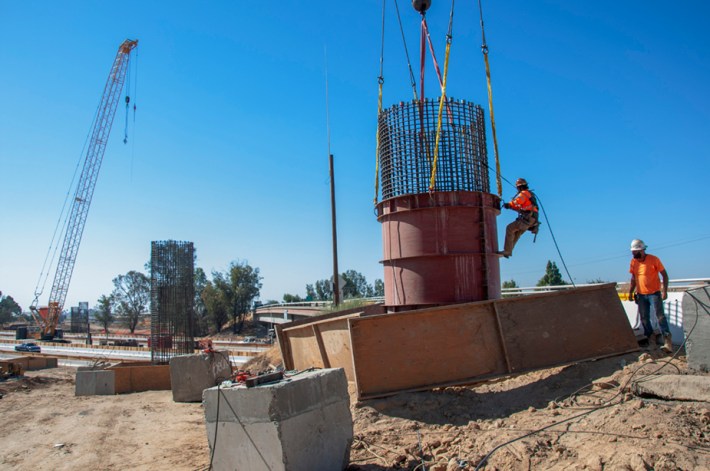 SB: But why is it taking longer? In fact, why is it taking so long, period? If California were a province in China, we'd have an entire HSR network by now. What are they doing right that we're doing wrong?
BL: Well, I don't know if it's doing it right versus doing it wrong. They have a very different system where the central government comes in and says 'we're going to do this,' and cities all fall in line. That's not our system. What we've been doing and what we've done is minimize the impacts and avoid sensitive populations and areas. The other part of this is China has made massive investments in rail. That's not true in the U.S. California is leading the charge, but China has a very different focus. In fact, our program has never been fully funded. With Prop. 1A, the voters gave us a fifth of the cost at the time and told us to find additional funding. We've gone out and done that. Now we're at about one-third of the funding we need for the entire phase one of the system.
SB: Meaning Los Angeles to San Francisco?
BL. Right. And we continue to explore how to build that. In the [2018] plan we focus on what we can do with the resources at hand. But we're also planning for what we can do next.
SB: And your priority is?
BL: Our key objective is to get something into service as soon as possible; that is critical for the rest of the program. But we're also focusing on making concurrent investments in places that will become part of the program, that provide immediate benefits. There are key projects  at LA Union Station in the south, Caltrain electrification up here, and getting ourselves to be shovel ready--getting through the environmental process, making route selections, finishing preliminary engineering, and getting set up for future funding opportunities.
SB: So you're ready when--and if--things change in Washington?
BL: Right, so we can expand beyond what we have the funds for right now.
SB: But you also want to get something running?
BL: That's why we introduced the concept of phasing in a Valley-to-Valley line, so we're building segments and asking how do we make use of it now.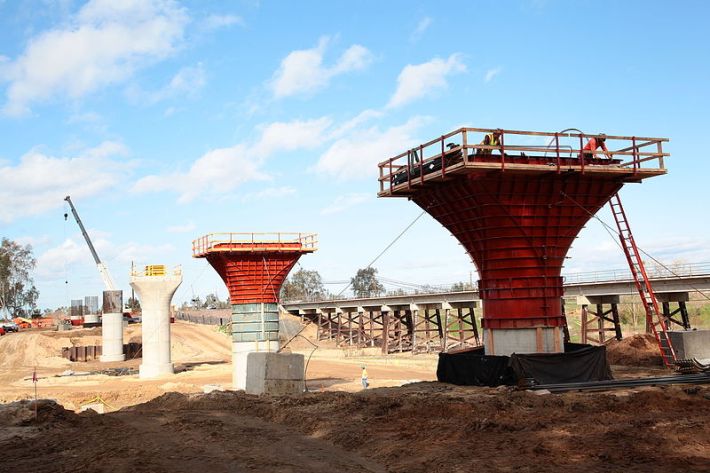 SB: Right, so you help Caltrain run to Gilroy, you help Amtrak go much faster from Madera to Bakersfield on your tracks, and then you phase in more and more until there's a train from San Francisco directly to the Central Valley, then on to L.A., etc.
BL: This is how megaprojects get done. You look at how those pieces come together over time. Can we extend Caltrain electrification to Gilroy? Then we focus on the Pacheco Pass.
SB: So you're starting planning for Pacheco?
BL: We're doing geo-technical analysis and looking at the soil underneath Pacheco, for the major tunnel that we have to build. We have to understand what's under the ground so engineers and designers can look for the best way to build those tunnels. In 2019 we will hold a tunnel symposium to bring in experts from around the world and have them give us additional thoughts.
SB: So you'll be bringing in engineers from China, Spain, Japan?
BL: (Nodding) Still working on the lineup.
SB: And you're already talking with train operators to run those first segments?
BL: Yes, we're already doing early work with Deutsche Bahn.
SB: The operator of Germany's trains. It's kind of ironic that even Germany's conventional trains make our trains look ridiculously unreliable and slow. Caltrain will be the first system in California to start resembling a typical train in Europe. Do you think modernizing Caltrain will have an effect on public opinion when people see what that looks like?
BL: The more that people will actually be able to see and touch and experience modern trains, it will change how people perceive it; that will have an effect on people of "oh, here's what it's like," and the controversy will start to shift. Look at BART--it was hugely controversial when it was built, but now we know the Bay Area would have been crazy not to build BART. You'll have that same reaction. When the state sees modern, sleek electric trains and HSR in California...well, there's a big reason the governor and the legislature signed up and pushed this project. The end prize will be worth the effort.
SB: I've heard people say that HSR isn't safe in Earthquakes, which is kind of odd, considering how well the Japanese Shinkansen trains did in 2011--the biggest earthquake in Japan's history.
BL: HSR has been built in Japan and other seismically active places, so this is nothing new for rail systems to be able to run in earthquake country. We're taking a lesson from the Japanese experience; they have an earthquake early warning system. And in 2011, all the Shinkansens came to a stop and there was no major incident from the earthquake.
SB: Well, not with the trains anyway. In fact, riding a bullet train turned out to be one of the safest places to be.
BL: Right. And that was a major major earthquake, unlike anything we've ever had here.
SB: So why is it that the media, and so many of the people in California, are willing to overlook, or at least tolerate, delays in highway expansions and things such as the Oakland Bay Bridge, but there's talk of killing California High-Speed Rail? Why does this state have such a double standard?
BL: That is the critical challenge. We don't look to trains for intercity travel the way people do in other places. We've grown accustomed that you're just going to drive, or you might fly for a longer distance, partially because our existing intercity train lines run on freight tracks and you can't get any speed. We're trying to leap forward to high-speed lines, where you'll really start to see what a good rail service feels like.
SB: And how do we get people to experience that now, short of flying them all overseas?
BL: There's a video of someone riding a high-speed rail in China and balancing a coin at 180 mph--and it stays there. And then someone puts up a Chapstick on Amtrak and it falls right over. That's the quality of service that distinguishes what rail is here and what it can be. A trip now from Fresno to San Jose is like a three- or four-hour drive--on HSR that's an hour trip. That changes what it means to have a business partner or a relative in another part of the state or in another city.
SB: So if things do change in D.C., and the Feds cancel a few F-35 fighter jets and write you a check for fifty or sixty billion, how long would it take to build the entire HSR system?
BL: If funding was there, 2033 is when the phase 1 could be completed--that's a realistic time frame for developing the entire SF-to-LA and Anaheim route. We have fifteen years of work to do.
SB: And what's the longest? What's the worst case scenario for when someone can take a train from here to L.A. in two hours and forty minutes?
BL: We don't control the funding. The program isn't fully funded and never has been, so I don't have a worst case--it all depends on the timing of funding.
SB: That doesn't sound reassuring. I'm ready for a trip to the bar car... wait, there will be a bar car? Whenever the train starts running, I think we're going to need to have a drink.
BL: That's up to the train operator to decide, but I certainly hope so.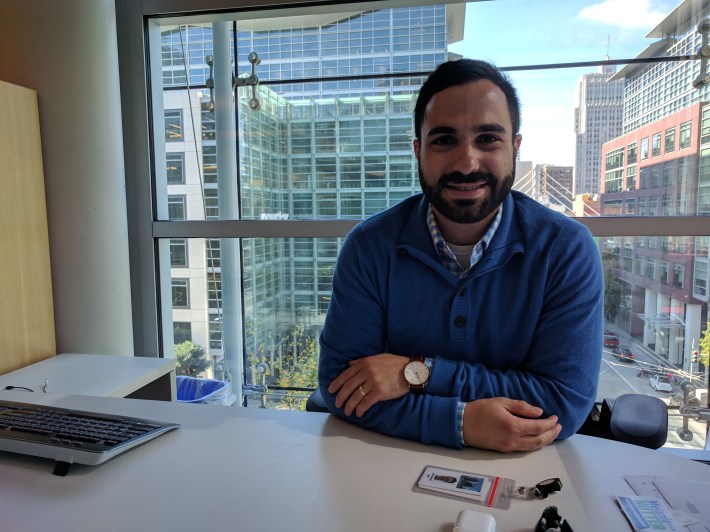 Stay in touch
Sign up for our free newsletter